MUN @ GEMS
About us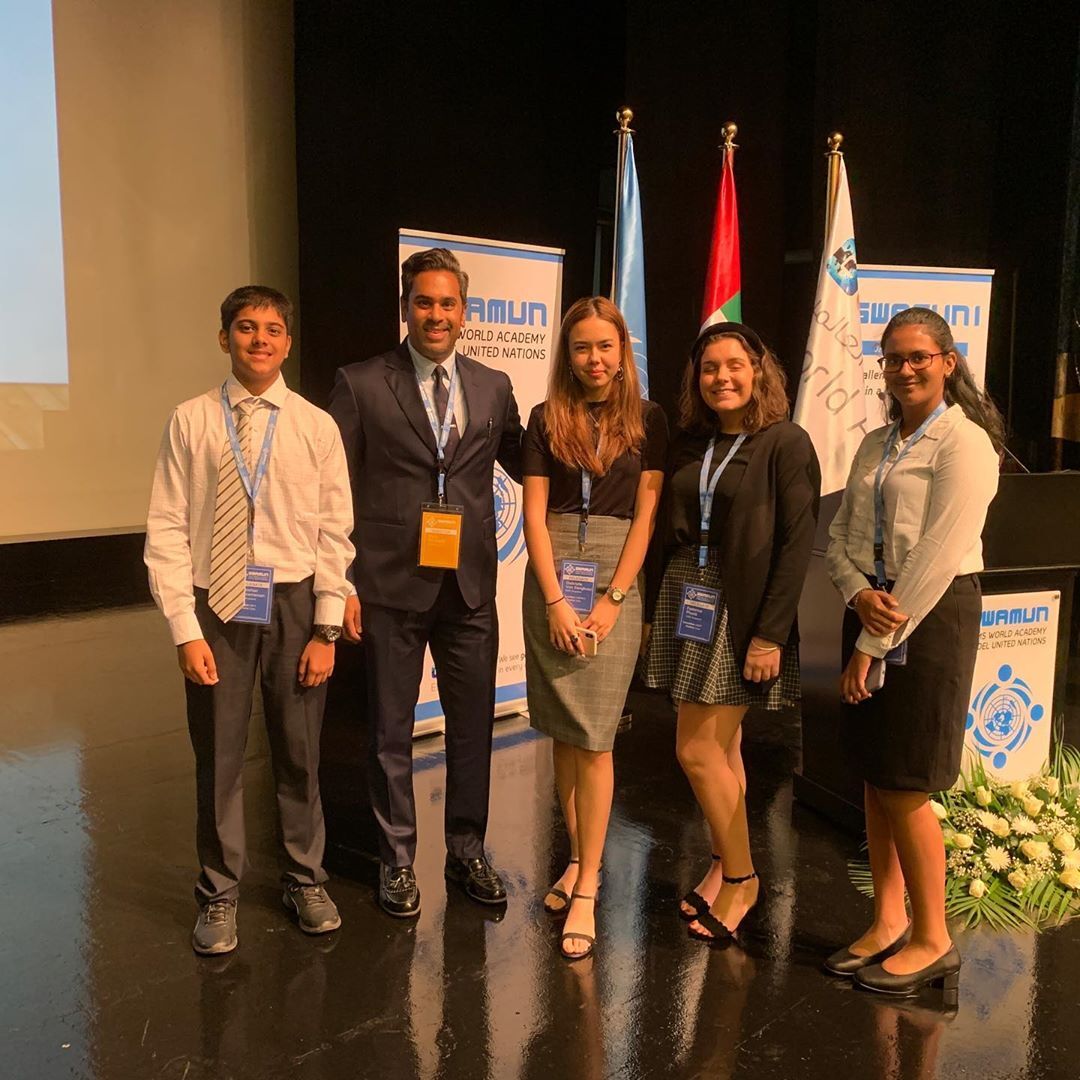 Mission: At MUN@GEMS, we foster to create a constructive platform for open dialogue on complex global issues involving international peace and security, political, economical, and social issues. MUN@GEMS emphasizes on the process of coming up with a resolution for a global issue rather than the result of it.
'With great power comes great responsibility' and therefore there are certain limitations to negotiations when powerful nations and representatives are involved. Therefore, we hope that delegates are able to balance out national and international interests.
Methodology: At MUN@GEMS, delegates gain insight into the world of international relations by assuming the roles of UN representatives and members of other international bodies. MUN@GEMS is a great platform for delegates to work with others and come up with solutions that solve the main problems introduced during committee sessions. We also ensure that delegates have equal opportunities to debate and speak in order to boost confidence and self-esteem.
Main Objectives:
Strengthen public speaking, writing, speaking, and debating skills and improve interpersonal skills such as teamwork, communication, and leadership.
Develop diplomacy skills and ideas to solve international problems
Foster Deeper insights on current global issues and improve critical thinking
MUN @ GEMS is led by a fabulous team, it was started by Sai Kishan Subramanian. Joining him on the team are Sam Poder (Head of Technology and Logistics), Arsh Shrivastava (Head of Marketing), Edwin Cheah, Tanisha Chandrasekaran, Nadia Swatton, Advait Atreya and Devika Shenoy. They are supported by Ms Liebenberg, Ms Lei & Mr Adukkalil.
MUN@GEMS aims attract more students to join MUN and learn more about how the structure and the resolutions formed by the United Nations maintain world peace.